M.M. Jones (M.N,) enlisted August 4, 1863 in Hall County with Lt. Buffington. Pvt. Jones was with 24th Battalion, Ga Cav, Co. C until, through consolidation of units, he was transferred to Co. D, 7th Regiment, Georgia Cavalry.

On June 11, 1864, Pvt. Jones lost his horse in battle near Trevillian Station, Va.

He died and was buried in Hall County.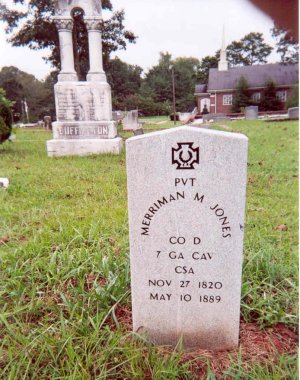 Back to Roster