Elisha Adchristian Merritt was born on January 31, 1833 in Hall County, Georgia.

He enlisted in Hall County on September 15, 1862 and served in Co. B and C of the 24th Battalion, Georgia Cavalry. Then when consolidated with other units to make the 7th Regiment he was transferred to Co.D of the 7th.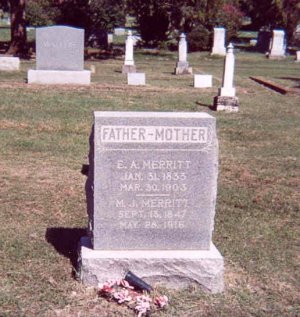 Muster rolls show that he was "without horse since June 11, 1864, captured" (apparently the horse was captured). Private Merritt was "wounded in action 9/27/64".
Sgt. T.J. Merritt of Co.D was his older brother.

Information provided by John Latty
Back to Roster