John Donaldson: Mar 9, 1834 - May 8, 1912.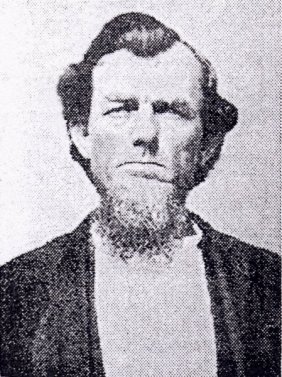 He was first was with the Atlantic & Gulf Guards. After reorganization, John enlisted with Capt. Hopkins in Waynesville on September 22, 1862, serving with the 24th Battalion, Georgia Cavalry, Co. A, until the organizing of the 7th Regiment, Georgia Cavalry when he was transferred to Co. G of the 7th.
No further military records were found.
John Donaldson was the first pastor of Bethlehem Primitive Baptist Church at Patterson. He was also the first sheriff of Pierce County, Ga.
John Donaldson is buried at Bethlehem Baptist Church in Patterson, GA.

Information contributed by Anne and Gary Donaldson. Gary is the great great grandson of John Donaldson.
Back to Roster